The first week of October is always exciting as there is a new version of Odoo available with a lot of new features. The release of Odoo 15 is going to be October 6th, 2021.
We are going to review some of the features which are expected to be released next month. As usual, there will be surprise features that partners don't have early access to.
What is New in Odoo 15?
Odoo 15 was released in early October 2021. It has several features that are designed to make this already helpful software even more beneficial for small and large businesses alike.
To start with, let's clarify that there are over 1,000 new features listed in the Odoo Release Notes. That's way too many for us to list here. So, instead, we will give you a more general vision of what's new in the most popular areas of Odoo. 
You can review all 1,000 new features by reading the Odoo 15 release notes. If you have any questions about how the latest updates will impact your business, give us a call!
Accounting
Many businesses rely on Odoo for their business accounting needs. The recent update will improve how you record payments, reconcile invoices, view your taxes, generate invoices, and more. 
Here are the changes in accounting that you can expect. 
Chart of accounts
Entries
Financial reports
Fiscal year
Payments
Reconciliation
Taxes
Aged reports
Currencies
Follow-up email templates
VAT support
Journals
Invoicing
Vendor billing
Tax report consolidation for multi-company environments
Local updates for Belgium, Luxembourg, Czech Republic, China, Italy, Norway, U.S., France, Germany, Peru, Netherlands, and Slovakia
Appointments
Odoo 15 improves how you schedule appointments with the following new features. 
Invitation sharing for guests
Appointment slots
Website display of appointments
Ability to share your availability from your calendar
Ability to generate leads from a booked meeting
Barcode
Companies that use Odoo to generate barcodes will enjoy these new features.
Smart batching when multiple pickings are due for the same customer
GSA-128 Parser
Ability to define package type through barcode scanning
Quickly see the location of a product by scanning the barcode
Improved handling and view of lots/SN
Calendar
Make planning with your clients, vendors, and team more manageable with these calendar updates in Odoo 15. 
Google synchronization
Reminders for new or canceled appointments
Customized calendar reminders
Shareable calendars
Outlook connector
Easier scheduling utilizing open hours
Improved UI 
CRM
A lot of companies love using Odoo for CRM. These are the updates to look for with the release of Odoo 15. 
Catch user info when they send a contact form
Lead scoring from lead generation requests
Improved reporting for individual users
Search for contacts by phone number
Outlook connector
See all opportunities, including lost ones
Assign salespeople to multiple salesteams
Gmail connector
Sales forecast
Discuss
You can use Odoo for internal communications as well as for external communications with vendors and clients. Here are the updates that can improve your communication across the board. 
Add people to channels with more straightforward notifications
See members in chat
Shortcut for chatting
Ability to edit or delete a message
Start a meeting or video call within the Discuss app
Improved UI to make chats easier to find
Direct message functionality
Voice and video calls
eCommerce
Odoo can simplify just about every aspect of an eCommerce business. The new update improves the experience for companies, vendors, shippers, and customers. 
Manage multiple user email addresses
Define specific times for beginning and end of event registrations
Improve journal entries
Invitation to activate a currency before sending a vendor bill
Ability to redirect customers to the checkout page when they add something to the cart
Option to offer gift cards to customers
Improved reporting
Display price per unit and add price range filter
New design for product and shop pages
Customers can sign up for wishlists on products that are out of stock
Email Marketing
Here are the new improvements that can benefit your email marketing campaigns and save you time in the process. 
A new editor that benefits from website builder features
Create mailing lists and move contacts between them
Schedule mail through calendar view
New email composer using QWeb templates, so you don't need to edit code
A/B testing to determine the best version of an email to send
Ability to receive feedback after sending an email
Ability to send mail to sales subscriptions to reach active customers
Inventory
Warehouses rely on Odoo for inventory management. Here are the latest updates. 
Redesign of inventory adjustments
Multi-step routes for carriers
Order and sell based on packaging
Improved picking operations and delivery slips
Forecast group
Ability to favorite your most used products
Instantly trigger purchase orders for manufacturing orders
Automate reservations and move them based on filters
Add vendor info to replenishment
PoS
If you use Odoo for your point of sale, look for these updates.
Secure login experience
New coupon and gift card options
Find all paid and ongoing orders on one screen
More functionality on cashier form
Ability to write customized "customer notes" on receipts and invoices
Updated mobile-friendly PoS for shops and restaurants
Customers can now opt to pay partially or pay later
Product packaging
Ship products later
Improved usability
Usability 
There are several general updates in Odoo 15 that improve the overall usability of the software. 
Reordered apps on the app menu for clarity 
Rating reports based on the response date
Internal contact for the company improved
Harmonized forms for company data and partners
Autosave records and edit directly from saved mode
Scroll down bar added to filters
Avatars will now be colored with a person's initials
Added activities in lists and improved their visual appearance
Short tap to create events on mobile
Website
If you use Odoo for your website, you will be happy to see that many changes have been made with this latest update. 
New AI website configurator lets you create websites based on your industry and specific preferences
Add animations and animated shapes to images and text
Can now use extra-wide or extra-tall images for background images
Enhanced readability for boolean toggle widget
New templates for building block
New ability to share coupons on your website, social media pages, or via email
Add documents to websites so customers can download them
Multi-language options to prevent double-indexing your home page
Support for form builders with conditional fields
Improved navigation on keyboard 
Updated Google Analytics integration based on the latest Google update
More design options
Customize your newsletter pop-up
Pie charts now display percentages
Modern look for themes
New templates to customize your headers
Improved usability
Need Help with Odoo 15? Let's Talk
Whether you're already using Odoo or you're interested in seeing if it will work for your business, we can help! As a trusted Odoo Partner, Confianz can help you with every aspect of your Odoo implementation, including helping you navigate these new updates. You can also hire an odoo developer to do the customizations and developments as per your requirements.
The following are the expected features of Odoo 15:
New Meeting App –  Improved Discuss app to manage team meetings.

With the latest features, Odoo 15's Discuss app will be a good replacement for Slack or Zoho Cliq, saving you a lot of time and money.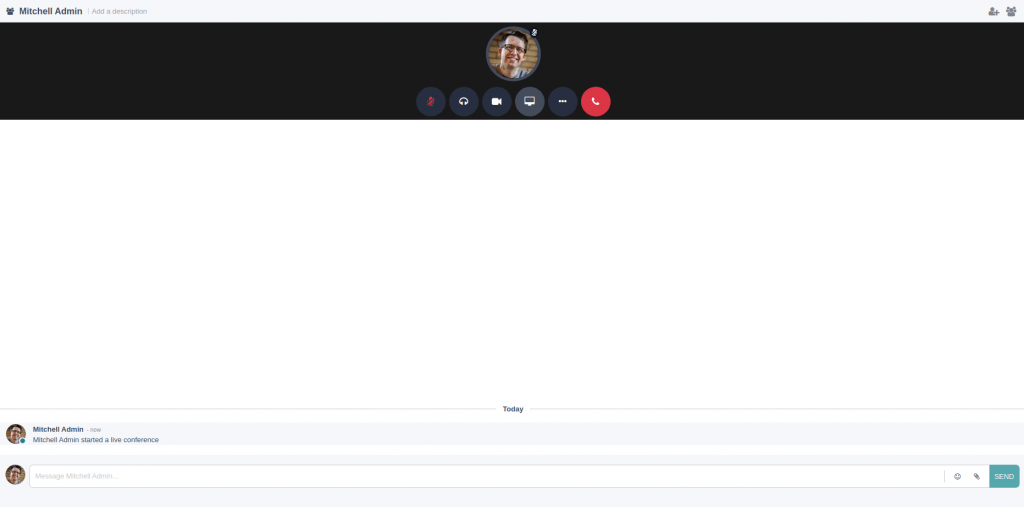 Redesigned E-commerce product page – New page layouts which include Instagram integration. 
Millennials and Generation-Z buy a lot via Instagram and this addition is a welcome change from Odoo.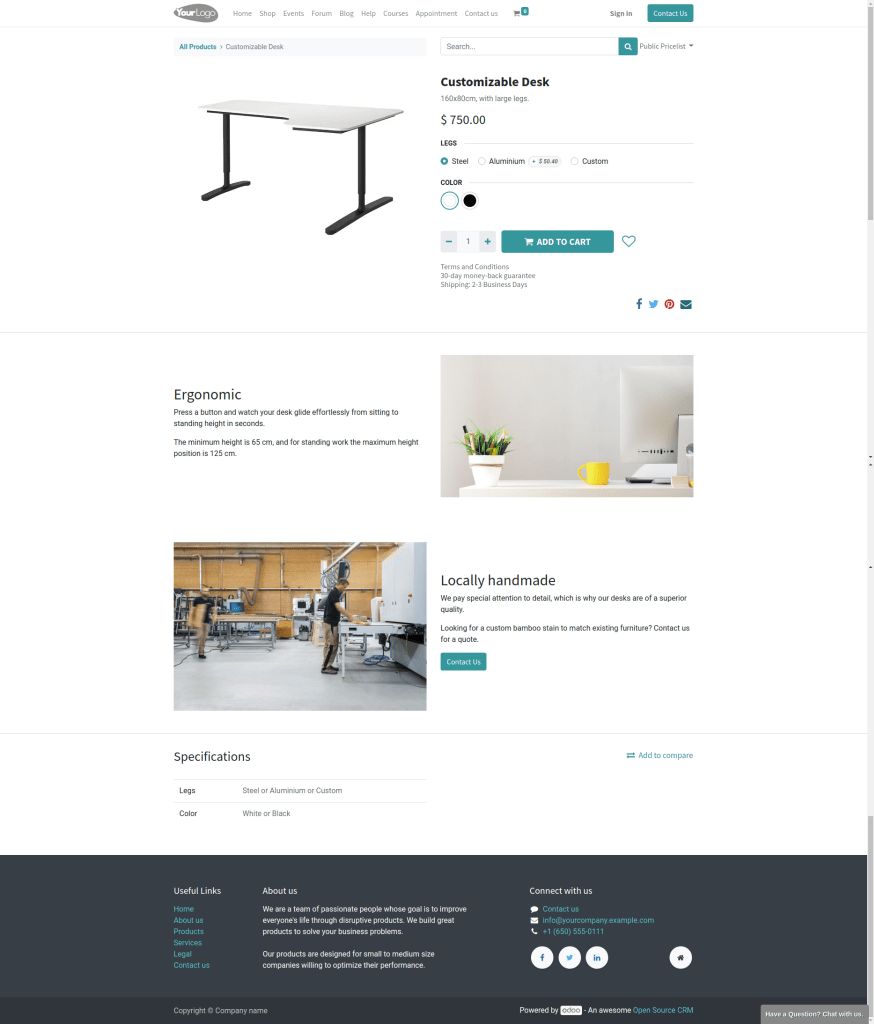 You can mark and filter your favorite products. This makes life easier for managers.
POS Coupons & Promotions – Coupon and promotion programs will be introduced in the Point of Sale module in Odoo 15.
In the past, we have had a lot of customers complaining about the lack of this feature in the  Odoo POS.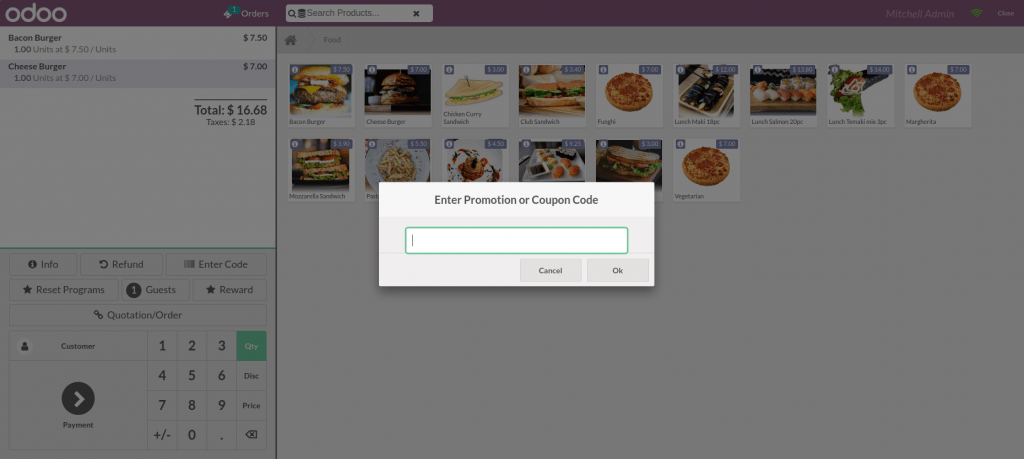 Backend coupon configuration. There are intuitive ways to configure coupons from the backend.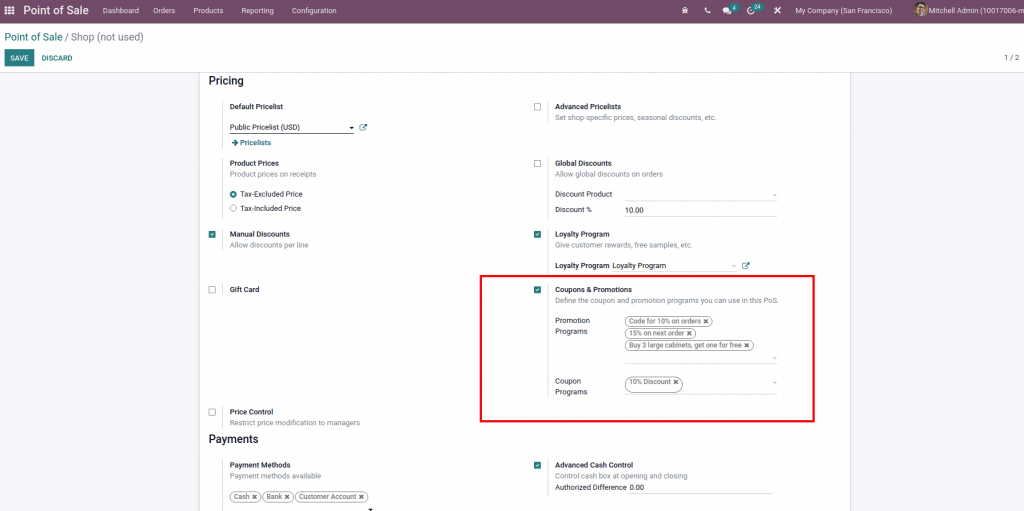 Ship Later configuration in Odoo POS – Sell products now and deliver them later.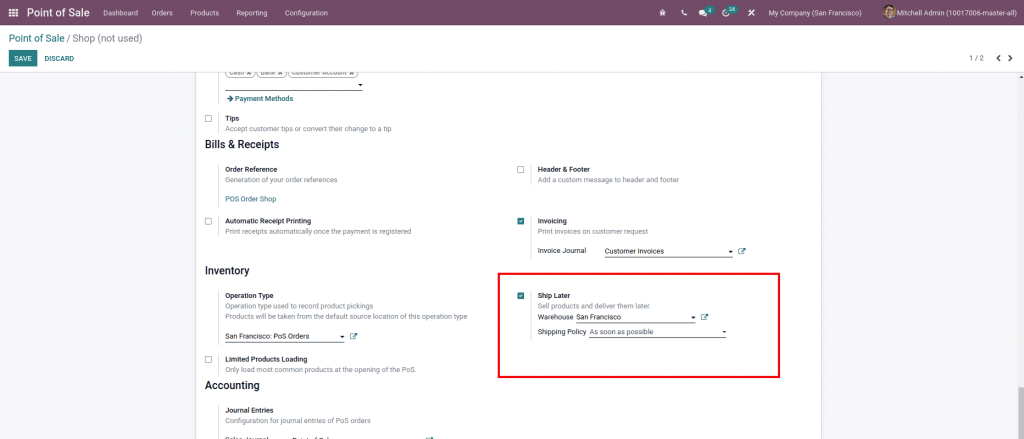 Gift Card Option for Payment – Odoo 15 will include the option to use a gift card as a payment method.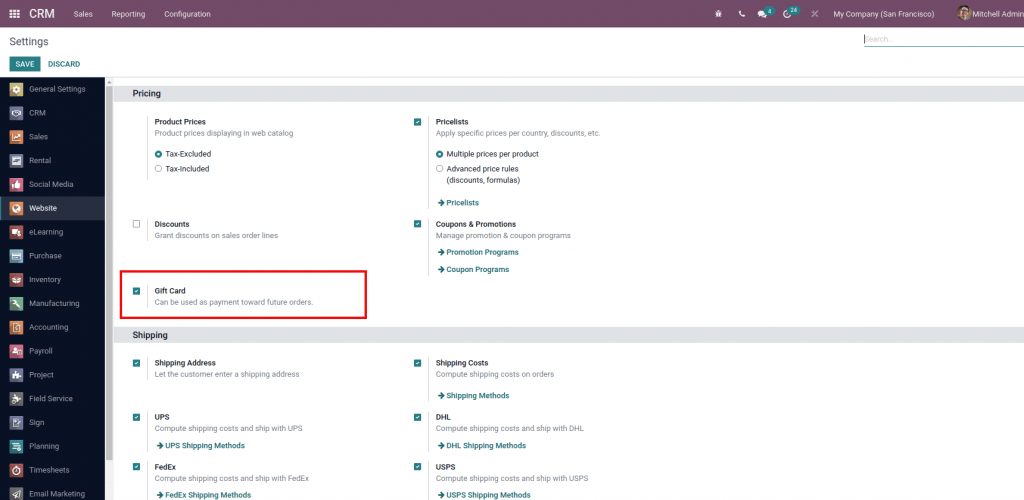 Odoo 15 allows the use of gift cards in Odoo Point of Sale.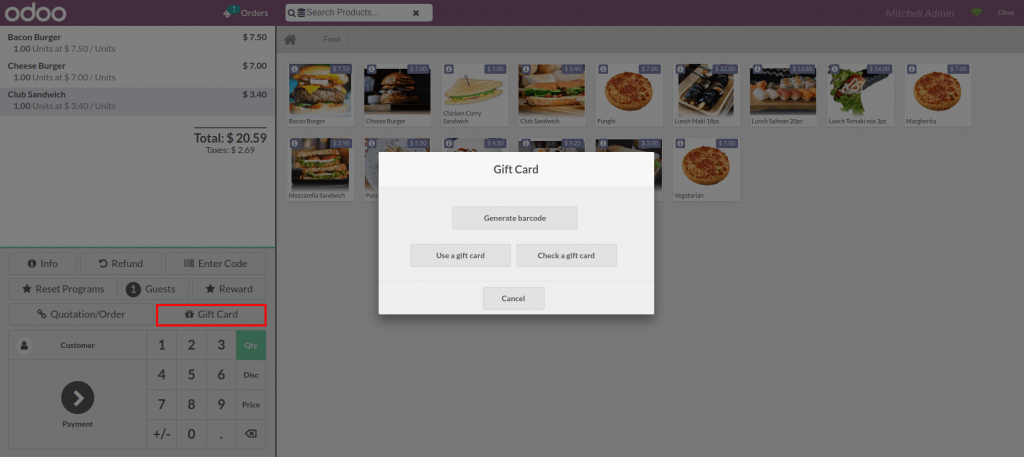 Odoo 15 lets you generate NACHA files to schedule and pay vendor bills in batches via ACH, accepted by all US banks. 

NACHA – Continued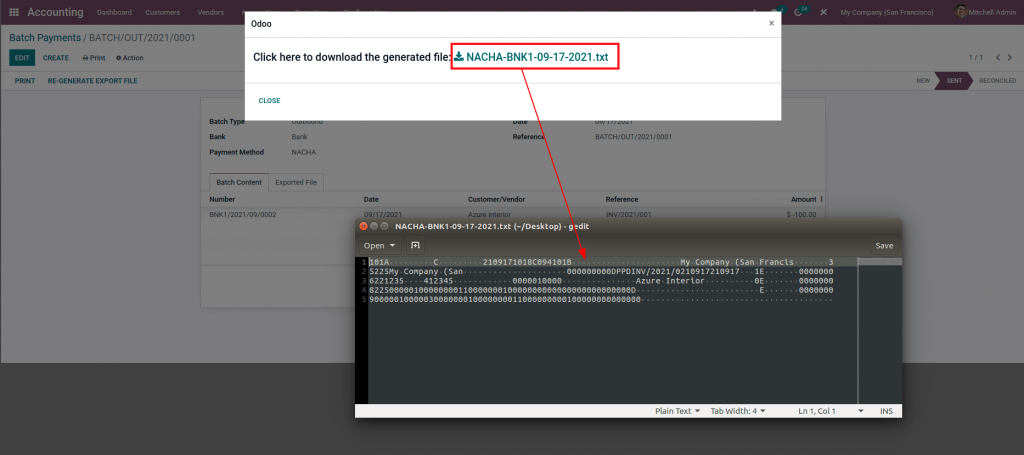 As a part of the US localization, you can now easily generate the appropriate CSV to e-file your 1099 reports all at once.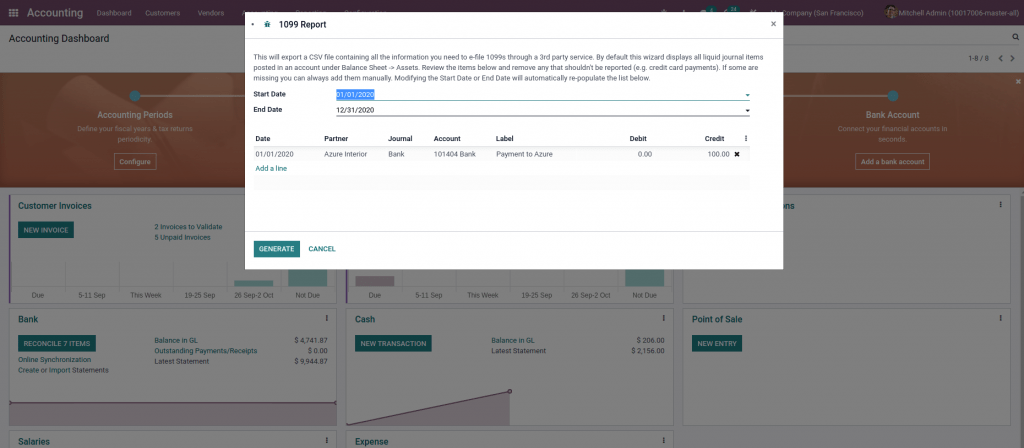 A new information popup in the Odoo 15 Point of Sale gives you financial and inventory insights on selected products.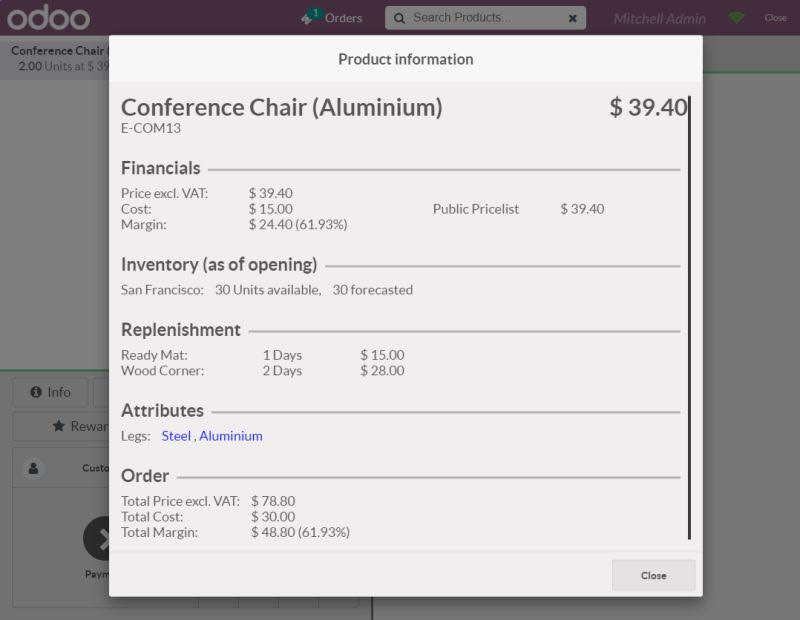 In Odoo 15, you can assign salespeople into multiple Sales Teams.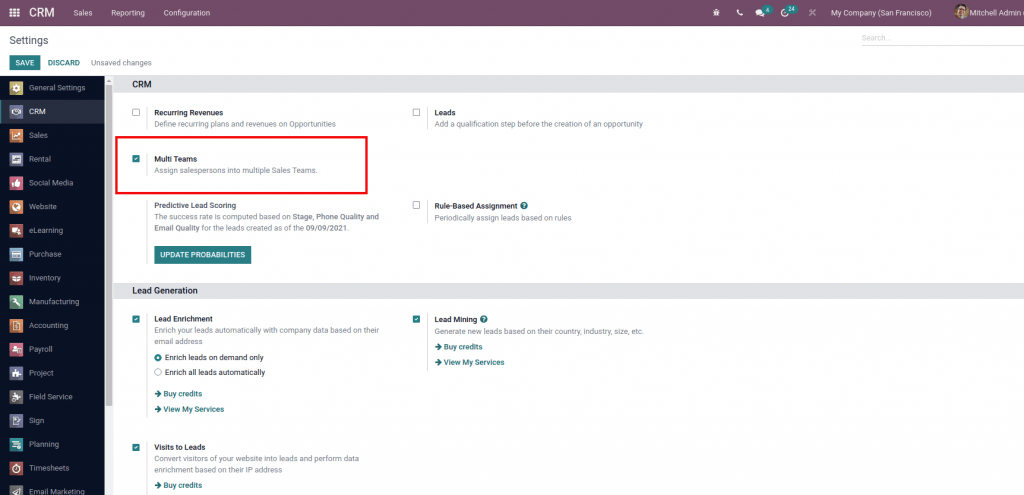 Odoo 15 Inventory can now help you pick your products from the nearest stock location.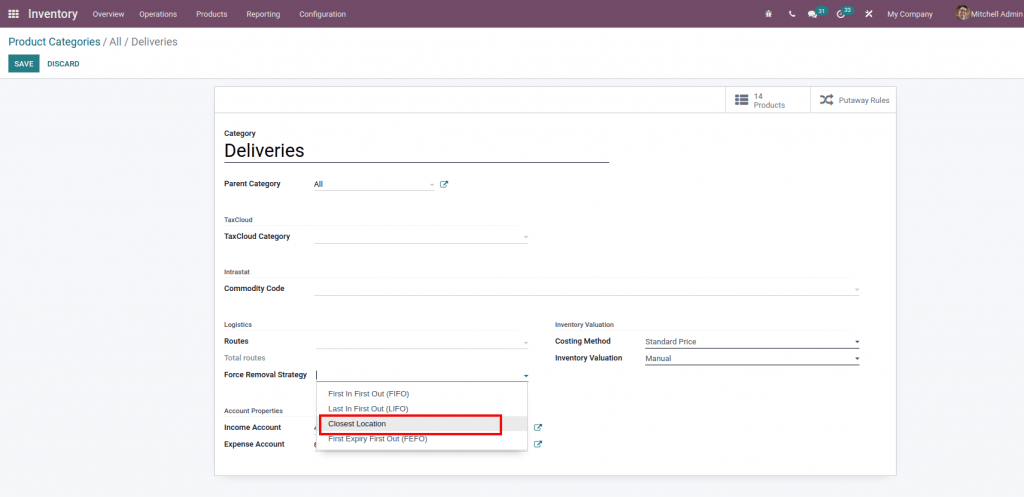 New Inventory Adjustment View available in Odoo 15 – A highly convenient feature. Businesses can easily view inventory details with new features such as history and differences.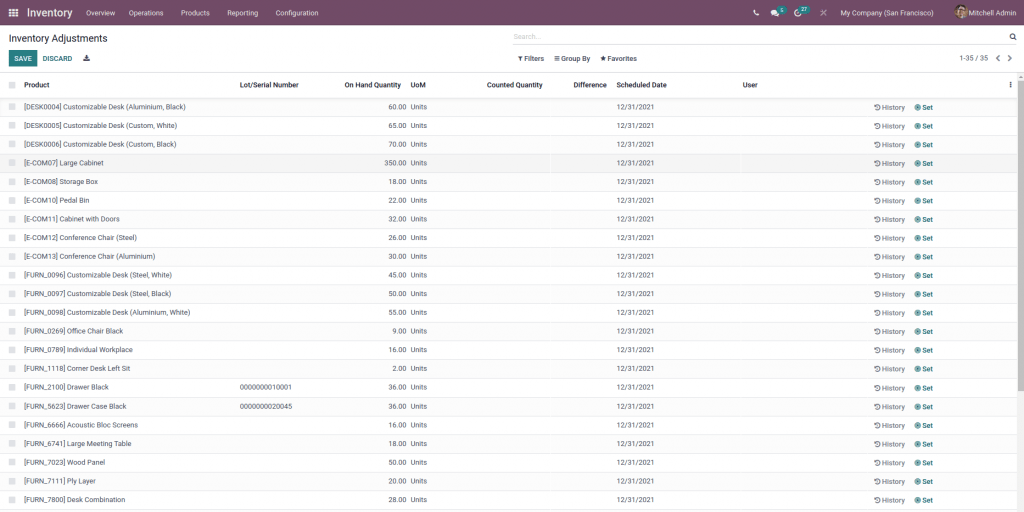 American PTO (Paid Time Off) accrual plans are now supported in Odoo 15 Time Off. Employees earn paid time off according to a varying rate and based on time worked.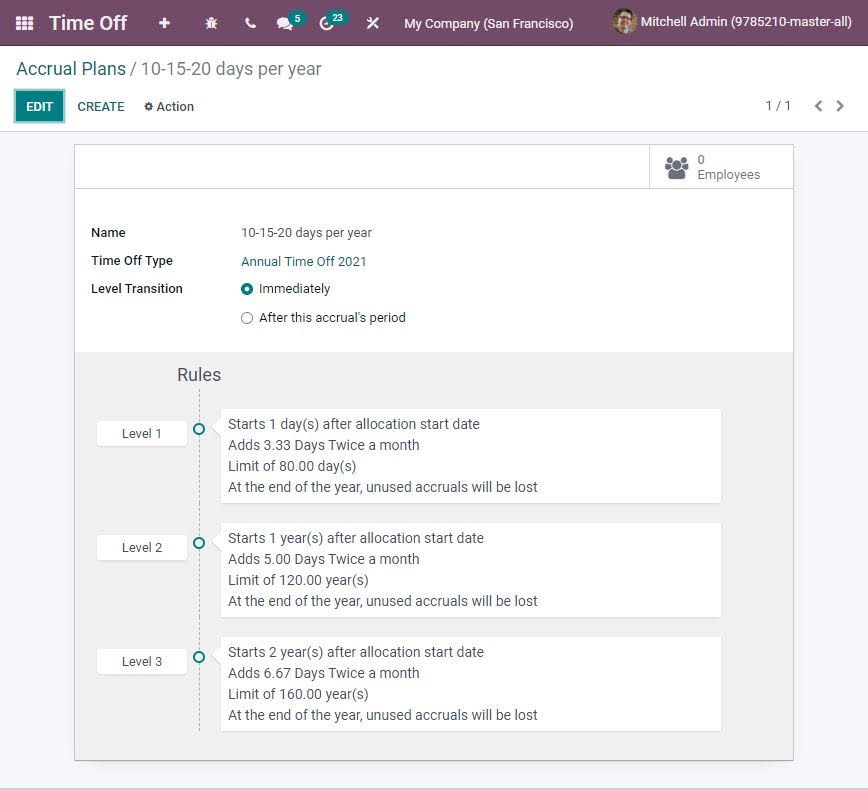 New updated spreadsheets in Odoo 15 – Updated spreadsheets that will include useful features such as formula assistant, real-time collaboration, edit bar, find & replace, and more.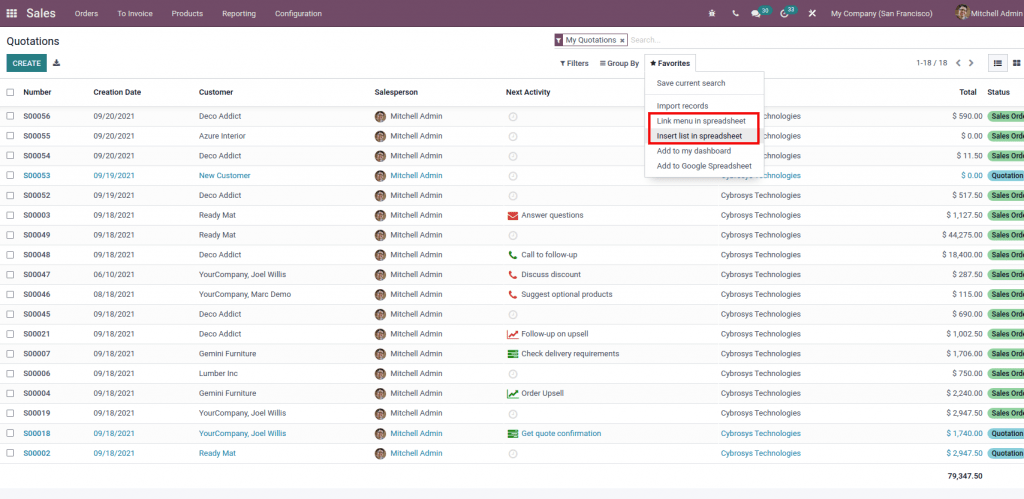 Using Odoo 15, you do not have to download reports and open them in MS Excel to edit or work on data cells.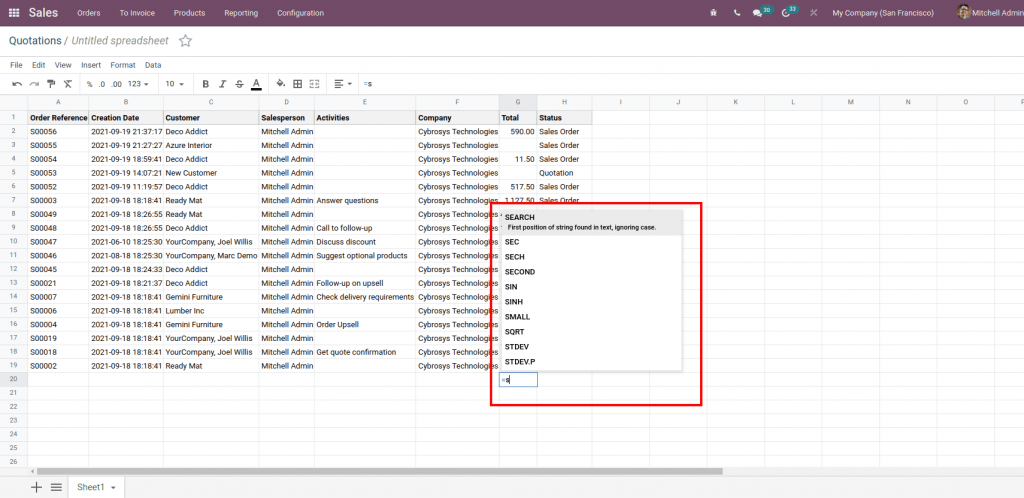 Odoo 15 features a new data import screen – Improved data import. Batch import, progress bar, pause & resume.
In the past, customers and partners have complained that the system just spins without giving any information like if the background process is working or not.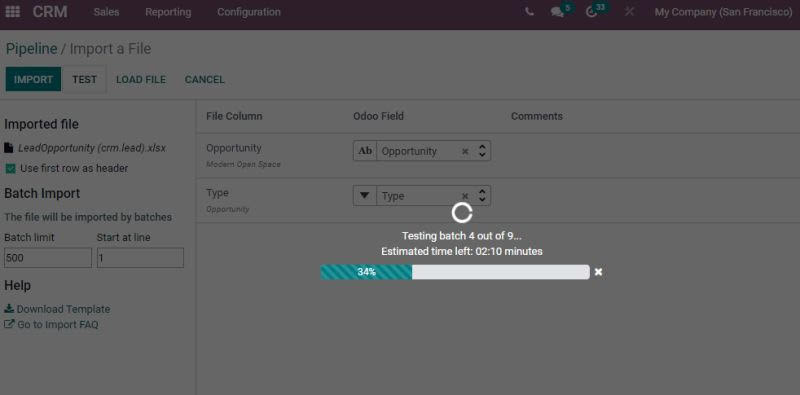 Import File Mapping in Odoo 15 is straightforward and easy to use.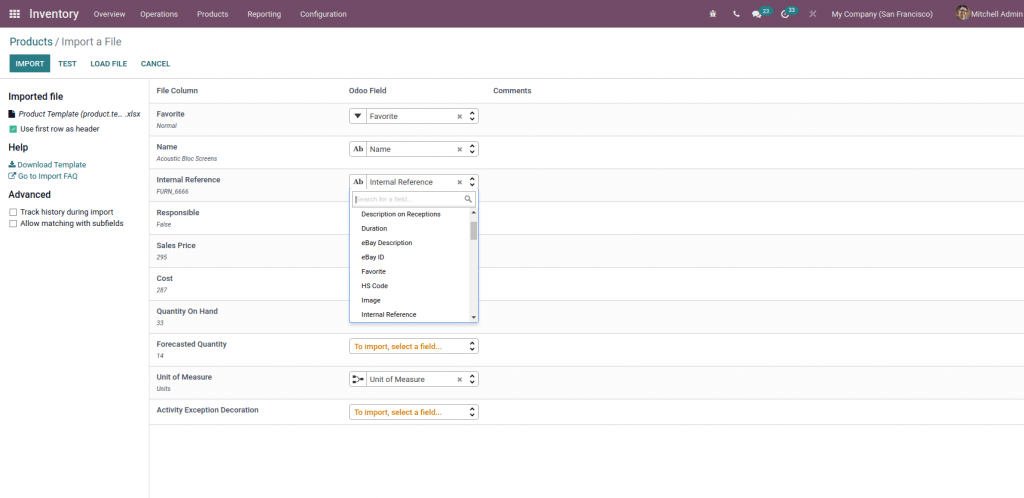 Odoo 15 has editable graphs and pivot views – Odoo 15 will allow you to edit charts and data views using Odoo Studio.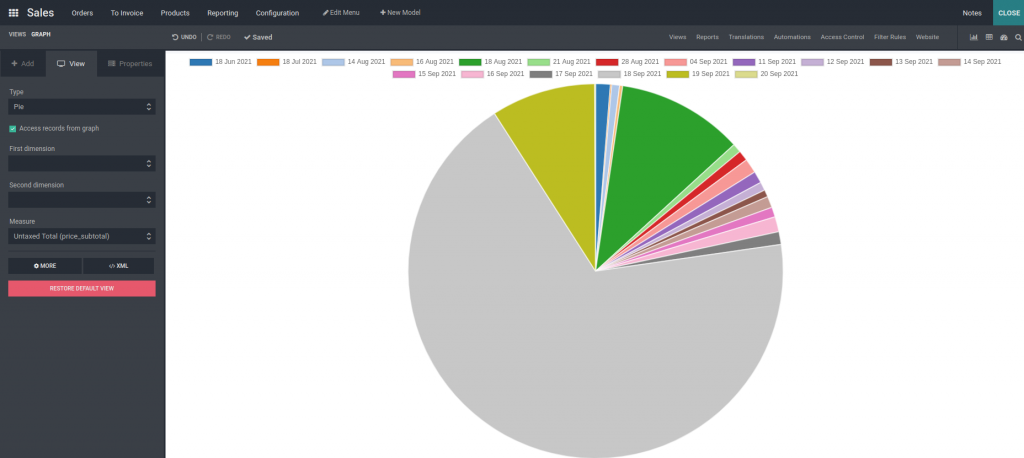 Odoo 15 features a real-time collaboration in every text area and advanced HTML editor. You do not have to use G-Suite or G-Docs to collaborate data.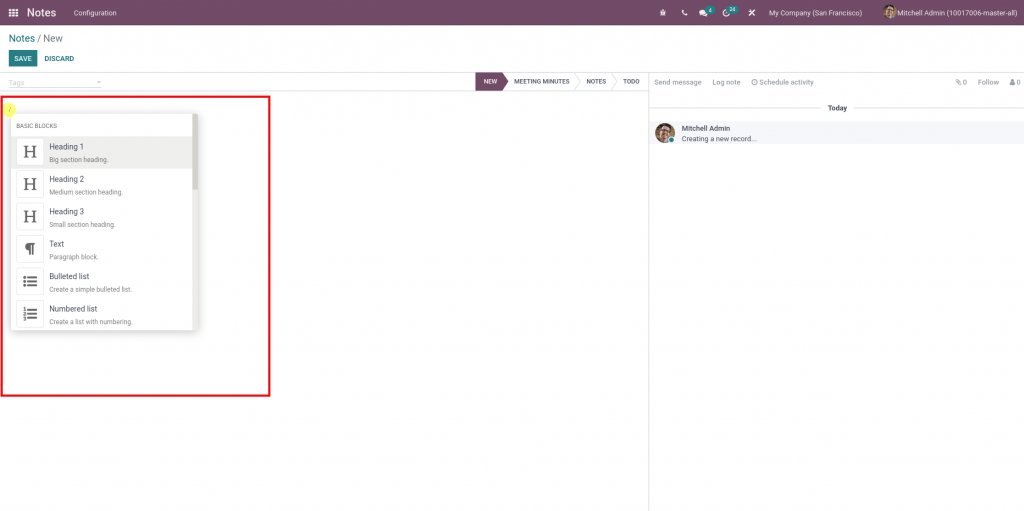 The Odoo 15 portal now allows customers and suppliers to interact on their projects in Kanban view on the website frontend. This is an awesome addition to Odoo 15.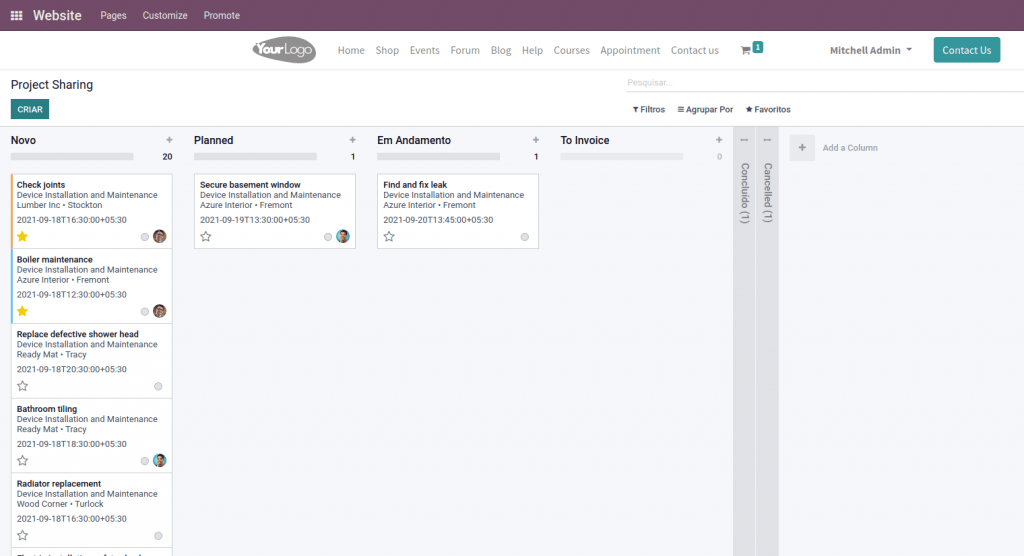 Mail Plugin supported by default in Odoo 15.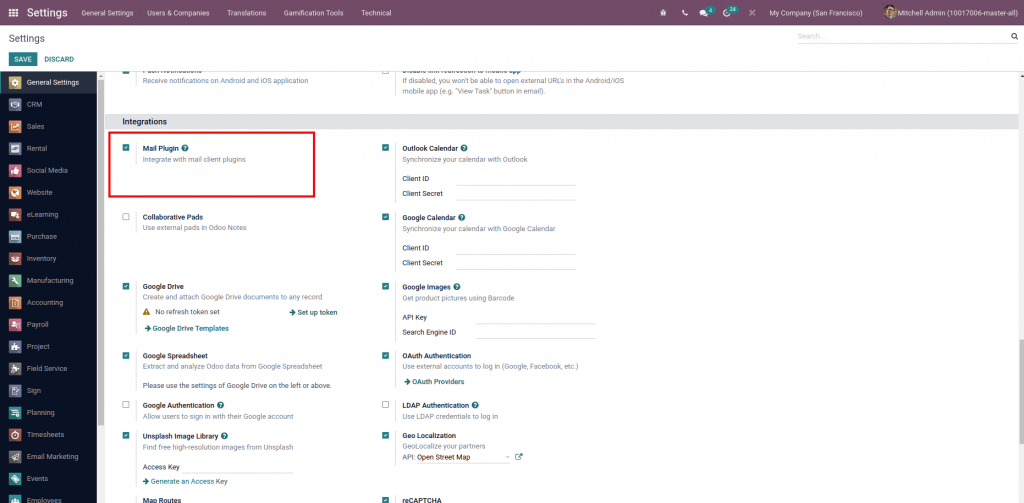 The minimum password length can be configured in Odoo 15.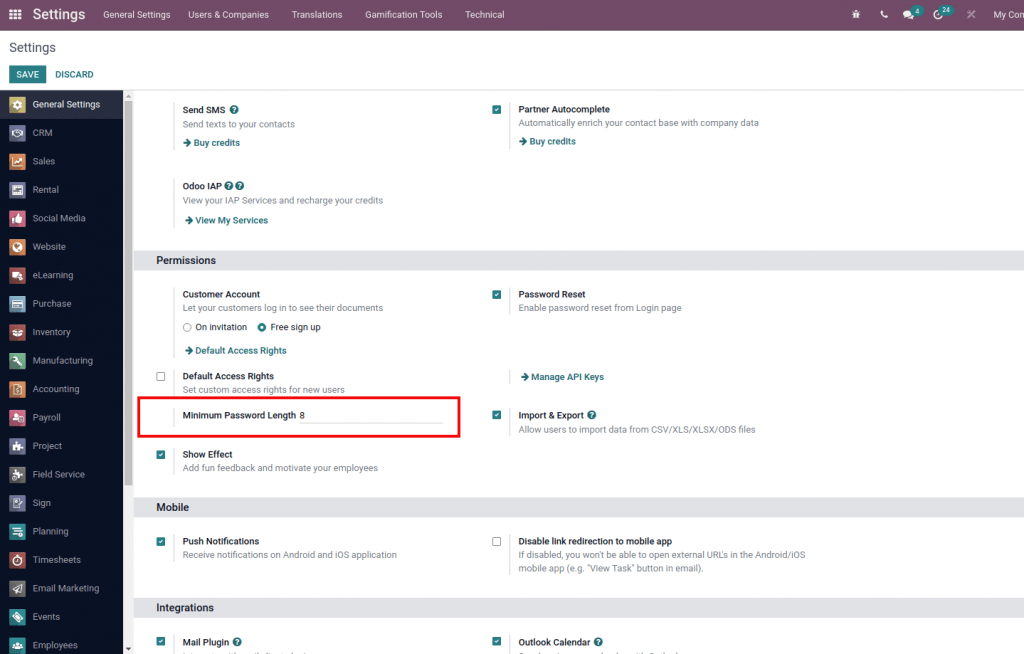 Some Notable Mentions in Odoo 15
Odoo v15 will drop the old Jinja mail templates in favor of QWeb, bringing several advantages.
New model to manage assets from the user interface in Odoo 15.
Improved product packaging functionality.
As usual, there will be some surprise functionalities that will be announced on October 6th, 2021 during the Odoo Experience event. We are as excited as you.
Confianz will start implementing Odoo 15 after the launch event once the git repository is opened to partners. We will not be upgrading customers yet, this has to wait until we get confirmation from Odoo about the availability of the Odoo 15 DB migration script. 
How much does it cost to use Odoo?
Check out our Odoo pricing page to know how much will it cost for a successful Odoo Implementation for your business & What are the factors that affect Odoo cost.
If you like to know more about our discounted Odoo pricing and get a free Odoo demo online, get in touch with our Odoo Support and Maintenance Team. If you are looking for discounted Odoo 15 licenses, please call us at 704-215-4622 or mail [email protected]