Technology is the ever-changing fixture in our everyday lives. It has changed the way that we communicate, exchange information, listen to music, play games, and even secure our homes. So it's no surprise that it has reached the healthcare industry. Technological developments and improvements over the past few years have paved the way for incredible changes in this area. Cited as "Healthcare Technology", it is lengthening life expectancies, reducing wait times and improving overall satisfaction.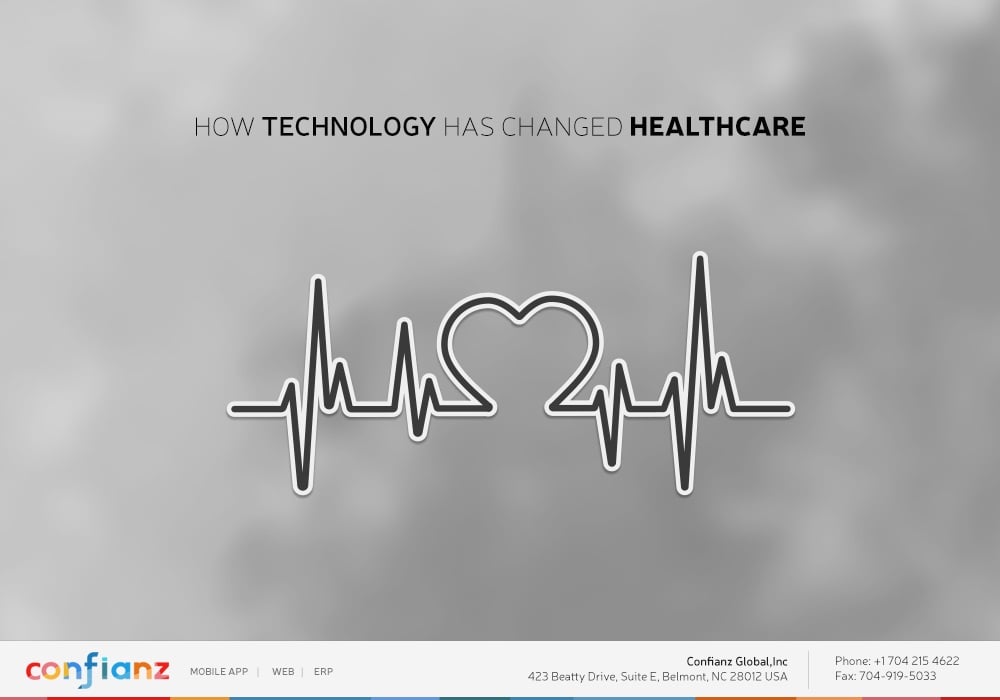 Data consumption: In healthcare, patient information is everything. No longer are the days of file folders outlining the office check-in desk.  Thanks to technology, electronic databases are now consolidating huge amounts of information. This, in turn, greatly improves efficiency. Physicians and nurses can easily pull up a patient's medical history, lab test results, records of vital signs and prescription orders. In addition, they can store new information in the database for use on a later date.
Social Networking: We all know that doctors are busy individuals with limited free time. New developments in Healthcare Technology are bridging the gap to improve the link between patients and doctors.  The fairly new social networking platform, Doximity, allows clinicians to communicate with a patient's whole care team safely and quickly. Currently, 70 percent of U.S. physicians are using the site. Another technology, Omnifluent Health, is a translation software that instantly converts a doctor's spoken words into another language.
Mobile Technology: Through mobile applications, web applications, and other devices, patients have better access to their own health information. Smartphones and tablets allow doctors to access online medical databases as well as thousands of pages of medical text while on the go. Test results, lab work, and prescriptions are delivered in a flash. You can even schedule follow-up appointments without having to call the office. Physicians can also consult colleagues from all over the globe via text, emails, conference facilities and videos, which is especially useful in underdeveloped and rural areas.
Remote Monitoring: What better way to spend your day than to sit in the doctor's office (kidding) Well consider that a thing of the past.  One of the most useful and practical innovations Healthcare Technology is remote monitoring. Home monitoring systems can be used by patients in the comfort of their home to reduce the time and costs associated with recurring visits to the doctor. Using a small device designed to measure a particular health issue, remote centers can analyze a patient's data and alert them if something is wrong. Remote monitoring devices are particularly useful for patients who have a pacemaker. 
Fewer Medical Errors:
Sadly, thousands of individuals die each year due to prescription medication errors. Fortunately, through Healthcare Technology, individuals, especially seniors who may require more medications than the average person, are able to wear special medical bracelets. These bracelets are equipped with an individual barcode to help hospitals track doses of medications. This will ultimately reduce prescription errors. The internet is also a helpful tool because today there are numerous websites available that provide drug information without the use of the prescribed medicine bottle.
The constant technological advancement in healthcare is rapidly changing the way providers do business. There is great value in anything that can simplify a process or solve a problem. The healthcare sector is an industry that will always be around and like every other sector, it has its ups and downs. The implementation of technology is turning most of those negatives into positives and with ease, therefore aiding in the brightening of a better tomorrow.