How Mobile Apps Shape our World
Why are mobile apps useful? Have you ever thought about it? Let's face it we are living in a mobile era! Smartphones are consistently revolutionizing the way we complete our day-to-day activities. From the way that we work, communicate with each other and pass time. Yet, how can something so innovative lack so much? In comes your mobile applications or mobile apps. Let's be honest, it's what you're actually utilizing when you turn your pocket size computer on anyway right!
Microwave Generation
Who wants to sit around and wait for anything anymore? Flip through pages for a contact or any action that requires more than "googling it." Mobile technology affords users the luxury of instantiations information at their fingertips. Literally, anything, anywhere at any time no matter how important or pointless it may be. So, if the information is not readily available one will become understandably frustrated.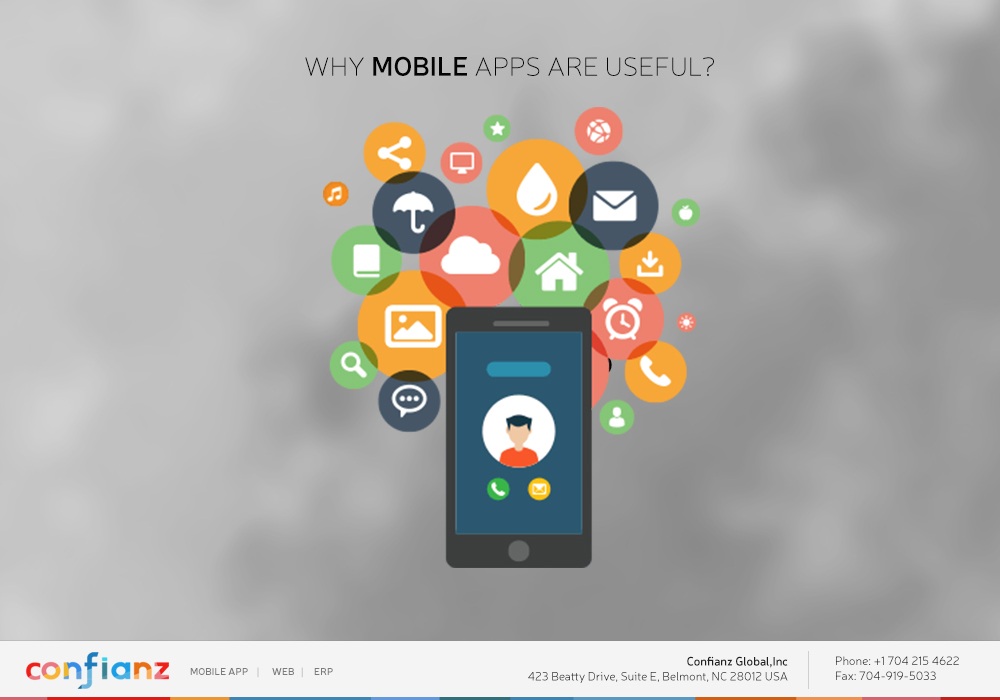 Lets Connect

That is a term easily found at the end of almost everyone's "contact me" page. Instant messengers, video chats, social media pages the opportunity to connect or reconnect are endless. It easier now more than ever to connect with family, friends, co-workers, etc. across the globe or in most households across the room. As glamorous as it sounds there are some drawbacks. Like that pesky "read message" at the end of an iMessage with no reply…ouch. This can easily cause someone to become annoyed. Before it wasn't uncommon for someone to take more than 30 seconds to reply. Now it's more like a nuisance.
Proactive at work   
What is a business without productivity, a hobby? Mobile apps have revolutionized the way businesses prioritize, organize, produce and generate cash flow. Apps like Evernote help businesses and persons do just that, take notes, organize and archive. Or how about answering work emails outside of the office, video chatting with a potential client, watch the fluctuation of the stock market, etc. Mobile applications help businesses get ahead. By making it possible to stay plugged in at all times. Just remember to make time for social activities outside of work.
Everyday life

When was the last time that you waited in line to purchase a movie ticket or order a pizza for that matter? In fact, you can order coffee and groceries through mobile technology. How is that for black Friday/ Holiday shopping. Wait at the teller to deposit checks, that is a thing of the past. The point is, mobile applications eliminates the need to have to physically do almost all of the dreaded everyday activities that we are used to doing. Now we have a personal assistant running errands at our fingertips. In turn, freeing up time and patience to complete other activities.
Love it or hate it mobile technology is changing the world around us as we know it. We are able to accomplish more at the push of a button that we could ever imagine. As innovation keeps rising so will the usefulness of the mobile world.
Want to know how much it cost to make an app? then try our mobile app cost calculator 
Tell us how has the elevation of mobile technology helped you? Tweet us at @Confianz

Are you still waiting to build your dream android app or ios app and take your business to the next level? Just fill this simple form here to get started