Slack is a collaborative communication hub that joins people and systems. Established in 2014, Slack has an average of 8 million active daily users, among them ninety thousand are paying companies such as eBay, Sony, Yelp and NBCUniversal. Yes, the number of users is important, but engagement is what sets Slack apart from its competitors. On average, users spend nearly 10 hours logged into the application each day. TechCrunch recognized the communications leader as "Best Startup of the Year" at its 10th annual Crunchies Awards in 2017.  No wonder they pride themselves in "making work simpler, more pleasant and more productive".
Slack partners with designers globally to provide users with access to over 1,500 applications and a powerful API. These applications and integrations are designed to streamline work, automate tasks and create conversation. As a communication platform,  Slack allows individuals to send each other messages, both individually and in groups. All of the platform's content, including files, conversations, and people, can be searched and push notifications are sure to keep everyone in the know. (Please note that Slack's free plan option allows users to view and search 10,000 of the most recent messages only.)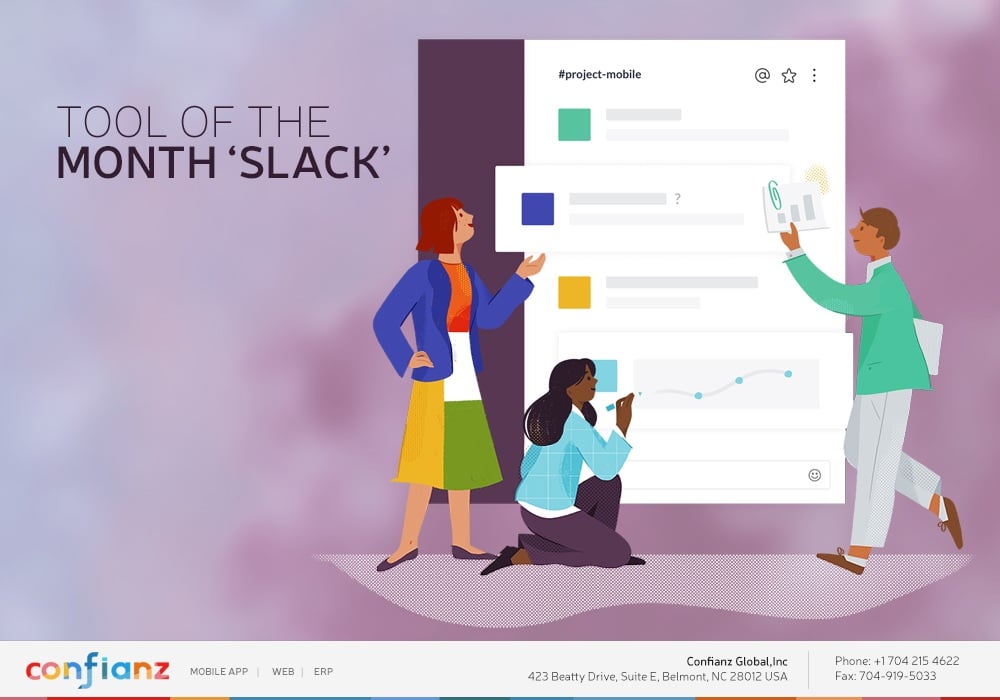 Upon opening the app, users are greeted with a warm welcome message like  "What a day! What cannot be accomplished on such a splendid day?" or my personal favorite, "You look nice today". Users have the ability to create custom messages, receive motivational messages from the Slack team, utilize emojis, create a to-do list,  and interact with the Slackbot. You can even share and edit documents right in the application. Communities, groups, or teams can be added to the chat through a URL or invitation sent by the owner or team admin.
No need to worry about your existing applications. Slack integrates with a vast number of third-party services and supports community-built integrations. Google Drive, Trello, Dropbox, Box, Heroku, IBM Bluemix, Crashlytics, GitHub, Runscope, Zendesk, and Zapier are some of the services that integrate with Slack. So the workflow tool and services that you already use will not go to waste.
In short, email is becoming a thing of the past. Transporting a large amount of information between individuals can become quite frustrating and oftentimes lost. Let's face it, no one wants to be bombarded with junk mail such as unwanted solicitations, advertisements, and notifications. Slack clears the path of communication. Plus the application can be accessed through various channels such as iOS, Android, Windows, a desktop application and a web browser. You don't even need a phone to stay in communication; Slack is available for Apple Watch, allowing users to send direct messages, mentions, and replies.